This is definitely the best real estate app available and its FREE for all Florida Realtors!
This application is available as an app on your phone or in your web browser. You can also download a windows version to your desktop if you wish. Once you have registered for an account you may login to any of the versions on 5 different devices. Please follow these instructions carefully to make sure you get the correct version. Please note that it is branded Knight Barry, which is New River Title's parent company. I recommend you sign up on your computer and then you can download the phone app later and login using the same credentials.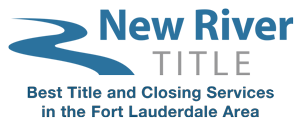 Follow these instructions to get the app for free:
Click "Create a free account"
Enter your email address and choose a password. Click Next.
Enter your Name, Company and Phone Number. Click Next.
Select your State – Florida
Select your County – Broward
IMPORTANT: Select Office – New River Title. Click Next.
Choose Carol Ordonez as your rep. Click Finish.
Download Now
Don't forget to choose Broward Office > New River Title
The primary functions are Seller Net Sheets and Buyer Estimates. There are also a bunch of other calculators, including Rent vs. Buy, Monthly Affordability, HandiCalc (Mortgage Payment Calculator), Multiple Offer and more. Here are some tutorials if you want to learn on your own or attend one of our upcoming "Appy Hours".
YouTube Tutorials:
https://youtube.com/playlist?list=PLwuK1mgWL1xCfpK7RhtHIoXyhhUSdF7D7